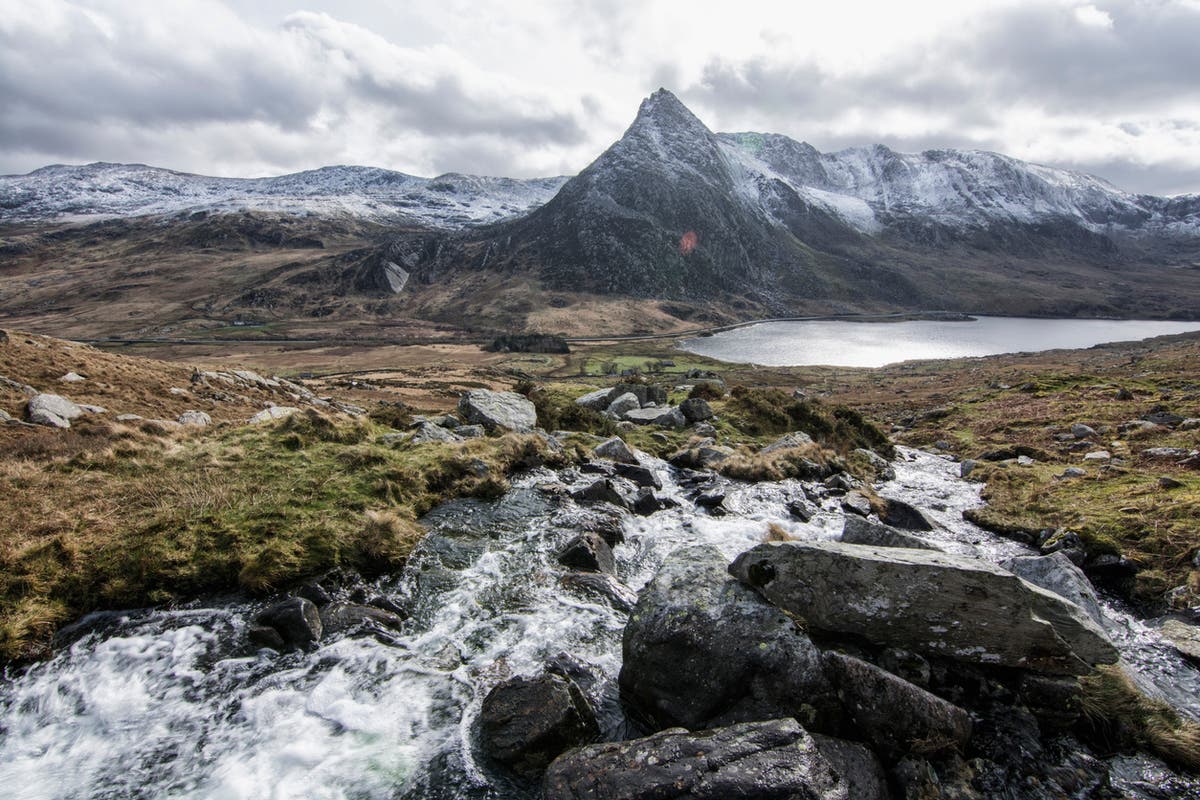 Fall adventures: it's off-season travel season
Manchester in foggy october? Madrid in cool November? Gothenburg for six hours of sunshine a day in December?
This may not seem like the most obvious list of trips for fall and winter, but it's the one that crossed my mind over the past month. In fact, I spent the weekend happily ticking off the first item.
During a luxurious four-day break, I wandered the beautiful red brick streets of Manchester – a large brolly in hand – dipping into the most fabulous restaurants and warming myself in a hotel with a steam-heated swimming pool.
It would never, with all due respect to our northern cities, before Covid.
In the fall, I'm more likely to be found exploring one of the 10 nicest cities like Amsterdam or Bruges, or more likely in the heart of Manhattan's lush green streets.
And in the depths of winter, when Seasonal Affective Disorder makes me about as much fun as Miss Havisham on a downhill run, I usually have one thing on my mind: pure, unadulterated sunshine.
But faced with lateral flow and mismanaged queues at airports, as well as severe ground restrictions or curfews in many of my favorite places – not to mention outright bans by Britons in some – my gut reaction this time was: no thanks. I can make food, pamper myself and explore new territories here in the UK.
Turns out, on this side of the pandemic, all of my travel outlook has changed – and not necessarily in the way I expected.
Now, when I have a week or a long weekend to explore, the traditional considerations that would help me narrow down a destination – reliable sunshine in the depths of winter, for example, or supposedly comfortable fall vibes – have been replaced by a simple desire and contentment to just go somewhere.
But not just anywhere: my new priority is a destination requiring the absolute minimum of travel administrator.
As such, I find myself intrigued by completely random places, those that never came close to the top 50 on my bucket list before the pandemic – or did, but only during certain peak tourism periods. of the year.
Now it's a melee. Estonia does not require a pre-travel test? Delicious. Zero Paperwork Northumberland has windy boardwalks and cozy fire-lit inns to hide in? Sign me up.
Without these reimagined travel priorities, I might never have fallen for Manchester's daring and avant-garde food scene, or its peaceful canal area lined with flame-colored leaves.
I'm suddenly wowed by the thought of four days in Spain's capital of art and gastronomy, Madrid – locked in a comfortable hotel with a decadent and velvety aesthetic, hopping between sumptuous tapas bars after its four hours of light have faded, and dodging bustling streets into opulent and resonant museums.
Meanwhile, places like Abu Dhabi's winter paradise (riddled with confusing testing rules) and Thailand (opening but with warnings of curfews, alcohol bans, and venue closures. entertainment) have completely fallen off my radar.
Travel writer Helen Ochyra, who has spent autumns in the Canary Islands or Australia, agrees. This weekend, she takes off on an unusually little exotic getaway in the Surrey Hills.
"With the tests and quarantine posts constantly evolving, and the fact that I now have a toddler and baby, traveling further seems a bit too risky," she explains. Being "close to home, but more importantly close to several excellent wineries and cozy pubs", Surrey will do the trick – at least this year.
Fellow travel journalist Nick Nomi has also changed his usual tastes, setting his sights on the Isle of Skye in Scotland for the fall and the spectacular Welsh countryside for the winter.
"I have used Croatia to test the water on overseas trips and honestly found the process quite difficult. The return to the UK in particular was a bit complicated as the systems didn't work quite as expected, "says Nomi.
"But I visited Skye recently and found it fascinating and without crowds. The train trip was a delight with no problems. And I wanted to go to Wales for a long time but never made it – the snow covered hills (or fog) look like a great substitute for flying to Iceland or Norway in winter so i 'hope to repeat the success I have had with Scotland and find some peace away from the crowds.
In normal times (rather than "new normal"), the travel industry relies on traditional travel "seasons": ski season, cruise season, summer vacation season, winter sun season . The idea is that most of the public wants to go where you're supposed to want to go, when you're supposed to want to go – either to enjoy the best weather, a local event or phenomenon or just to see that place. at its finest.
But in recent years, tour operators and travel writers have grown increasingly interested in off-season travel and its cousin, "shoulder season," when you fly to a place outside of its most popular months for. catch it without crowds, more authentic feeling or live different and unique local experiences.
Idyllic off-season trips I have taken in the past include Japan in January – no puffs of cherry blossom cotton candy, that's right, but icy blue skies, cool sunny winter and scenery. snowfall similar to that of Narnia in the north.
Then there was Athens and the neighboring Greek island of Hydra at the end of October – always warm and sleepy at the archaeological sites, the sea at 21 ° C pleasant for daily dives, and with a much less touristy vibe. and more dominated by locals.
Rather than grumble about the chaos of on-going travel and the ever-changing checklists for different adventures, I choose to see this age of travel for what it really is: get creative.
This will be perhaps the most off-season of all – the revival of year-end travel where vacation destinations large and small are knocked down in a bingo machine, randomly turned and knocked over, for the most. great pleasure for us with itchy feet, travelers who have been upset for a long time.